Meet James, our new tech lead
A new face at ResQ Club
New job, who dis? I joined ResQ Club as the Tech Lead in mid-September and have now been here long enough to write a more coherent blog post than just excited emojis. Nonetheless 😀😀😀.
The Tech Lead title has varying responsibilities at different companies so here's our version:
I am responsible for developing the technical strategy at ResQ Club
I look after the day-to-day needs of the tech team
I even sometimes write a little bit of code
Before this latest career change, I was leading the Data Studio product team at Supermetrics. ResQ Club was able to lure me away from this rather nice position for a few different reasons: a great company mission that resonates with my personal values, a chance to take on more strategic work, and the great honesty and thoughtfulness demonstrated during the application process.
So what have I been doing for this first month?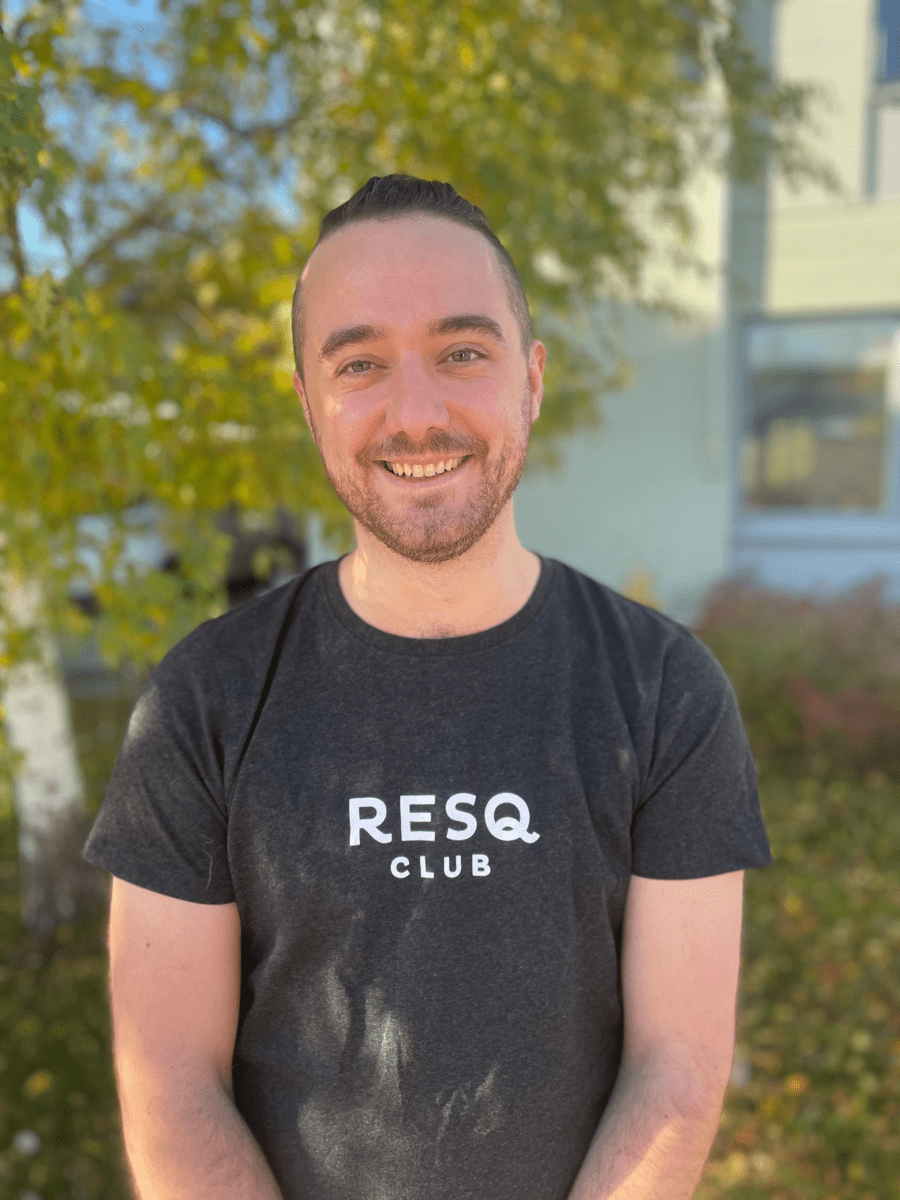 James Elderfield, ResQ Club's new tech lead


Onboarding
ResQ Club has a very carefully thought-out onboarding process. During this process I have been introduced to representatives of most teams and had particular sessions on company history, strategy, ways of working and more.
Before getting stuck into the code, I was also given our standard "Assignment 1". In this assignment, new employees are instructed to make a brief case study on any business that is or could potentially become a customer of ours. Generally this involves interviewing one or more employees of restaurants, grocery stores or cafes. The aim of this task is to make sure that each and every ResQ Club employee has at least some understanding of the context our customers work within. This is especially valuable for people such as me who have never worked in these kinds of businesses. It was also a great excuse for me to take a long lunch at a nice local venue.
Conveniently, my onboarding also coincided with our biannual "Back to School" days. Getting as much of the company together as possible, we took time to workshop on the current state of ResQ Club and where we should be going in the future. We also took a day off to do some team-building volunteer work in the nearby Nuuksio national park, followed of course by the obligatory Finnish sauna session.
Having presented my first assignment, and having spent some time spelunking in our code and discussing with the team - I was ready for some tech work!
Becoming the code janitor
As Tech Lead, I need to avoid putting myself on the critical path for time-sensitive development projects. This is so I can be free to work on strategy, management, and unplanned events as they arise.
Over the next year I intend to spend most of my time working on team processes and tooling, my aim is to be a force multiplier and help my team to get their work done more quickly, more easily and with less stress. But before I start changing things, I need to understand the current pain points and risks in our organisation and code.
So, to get acquainted with our codebase, I took it upon myself to do some much-needed "Spring cleaning" in our database. As is common with tech startups, we have accrued a reasonable amount of technical debt over the past half-decade. I was therefore able to find useful work in deleting unnecessary tables and columns from our database - and documenting what's left. In addition, I have begun to investigate and update our tooling and processes around task management (Linear is pretty cool!) and continuous integration (GitHub Actions deserves an honourable mention).
As well as this "hands-on" work, I have joined the company at a time of change and strategisation. This has allowed me to seriously begin the higher level work I've been dreaming of much sooner than I had expected. We have a fun journey ahead of us, building a sustainable growth plan for our small but skilled engineering organisation.
A plan for the future
Working closely with our Product Owner, we have put together a roadmap and hiring plan for the next year or so. These plans are driven both by company-level objectives, and also the current state of our team and technology. Suffice to say, it's going to be a transformative year for the ResQ Club tech team.
Working in a small and exciting company like this, it's unlikely that our plans will remain unchanged to even the next 3 months - but I'm excited to see how we rise to the challenges ahead of us.
Do you have any interest in working with a small team of great devs on an eco-friendly product that's loved by its users? Then feel free to contact me on LinkedIn or Twitter or connect here to get informed when we open our next round of job listings.