Volunteering day in Nuuksio: Follow the team!
Twice a year, the entire ResQ Club team gathers in Helsinki for two days to have workshops all together, catch up with each other, meet new team members and have company-wide leisurely activities.
We just had our second company get-together this year and we did something somewhat unique that we're so excited to share! We've done quite a few different things in the past, a yoga class, a walking tour and a tree adventure park to mention a few, but this time we went to Nuuksio national park to do some volunteer work in partnership with Metsähallitus. We were all very excited to contribute to preserving the national park while being truly in the heart of nature!
What did we do?
There were quite a few different projects on site that we helped with: filling eroded walking paths with gravels and protecting tree roots, moving firewood under a covered area, and digging ditches to allow rainwater to flow where it should.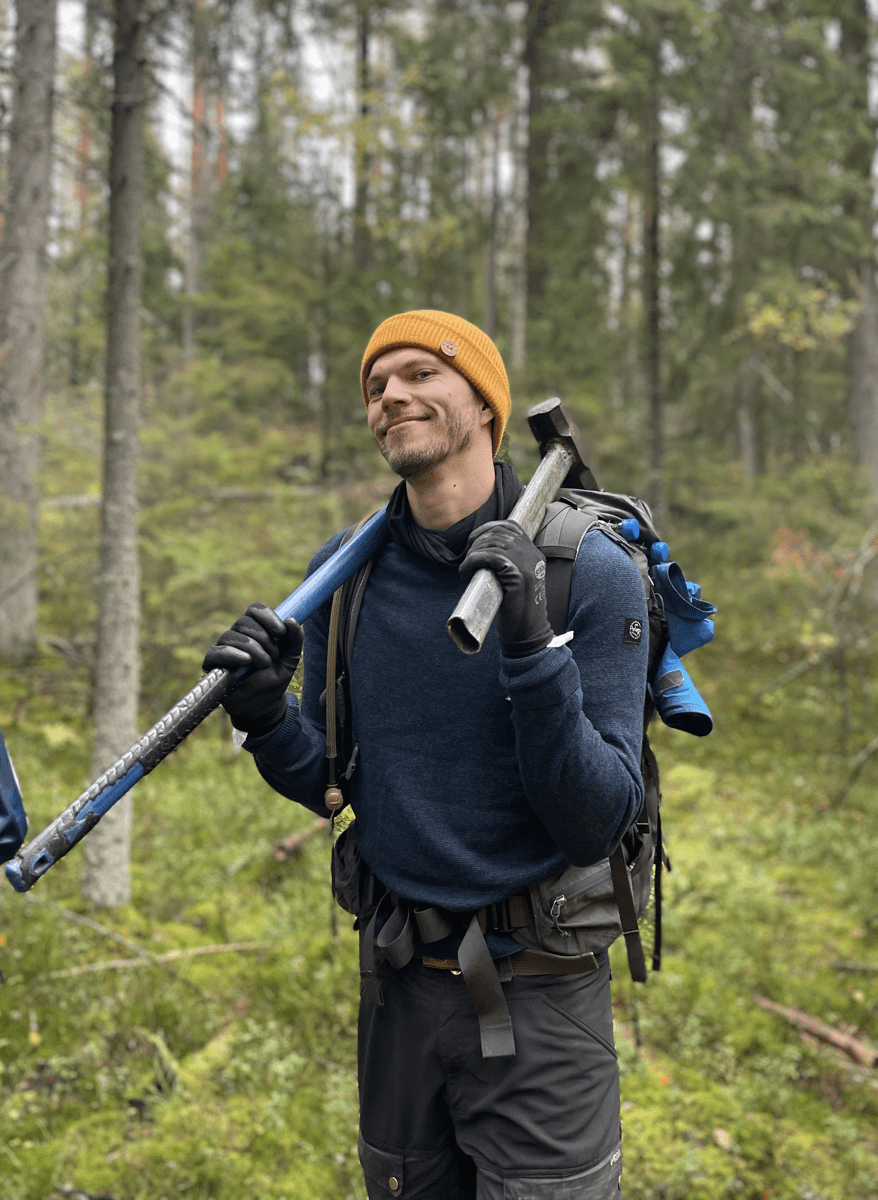 How did it go?
We were welcomed by two friendly guides who told us about the history of the national park and shared the purpose of the restoration work. We worked a couple hours in the morning, had a really nice lunch break by the lake and went back to work for another two hours in the afternoon. After all the work, we headed to a well deserved sauna by the lake in Nuuksio, and went back to Helsinki for dinner to refuel before kicking off the weekend.
The day was very intense but it also allowed people to choose what activity to do (plenty of small things here and there on all projects sites) while following their own rhythm and taking breaks whenever needed. In 3-4 hours, we rehabilitated about 300m of walking trail, built 2 dams and filled a wood shelter with around 32m3 of firewood.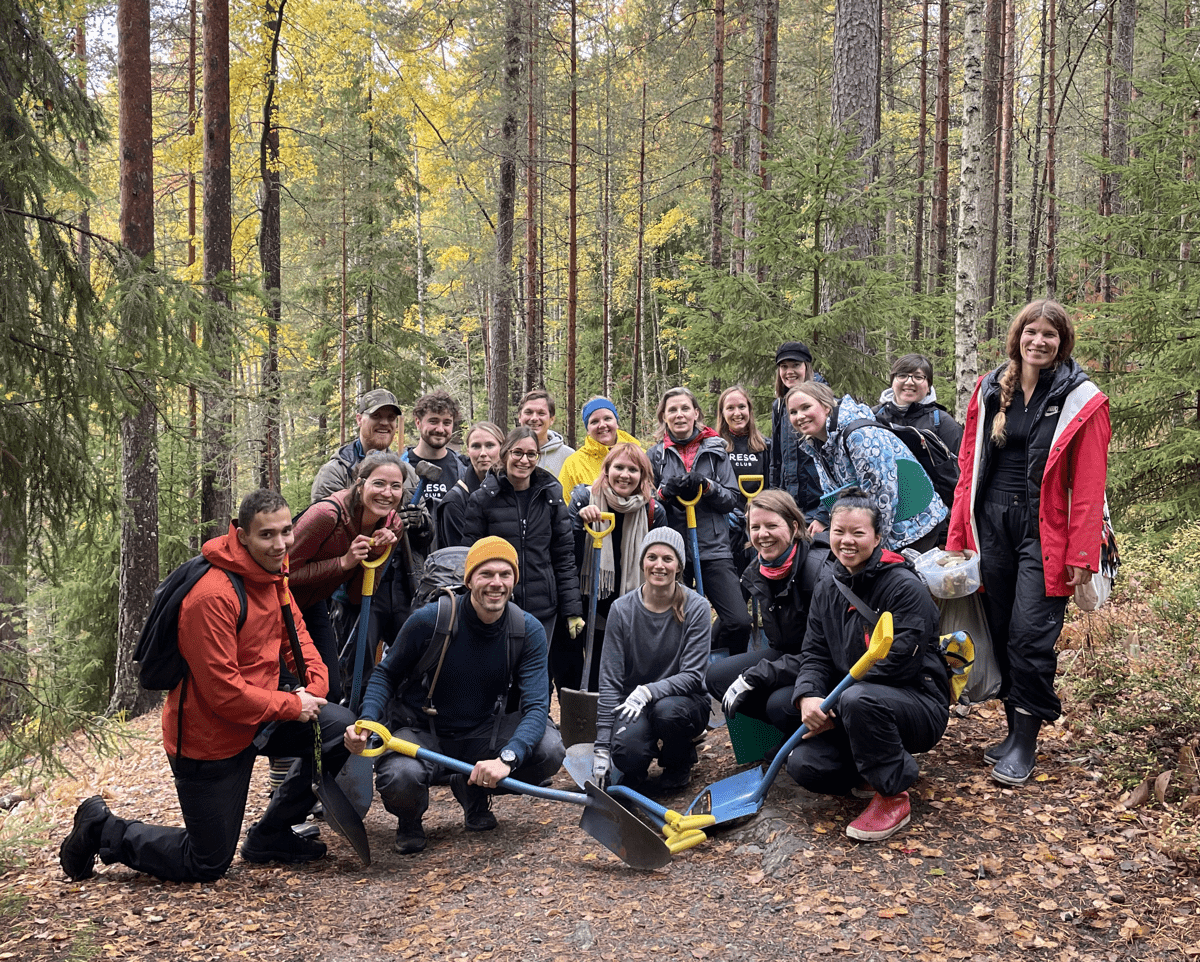 How did we come up with this activity?
One of our People team members had a friend whose company took them volunteering in Nuuksio earlier this year. It's not a widely known activity and isn't publicly visible on the Metsähallitus website but it's definitely possible. Our guides told us that 6 other groups have booked to come volunteer this fall alone!
How did we organize it?
The initial idea to do volunteer work was suggested by one of our team members, so we contacted Metsähallitus and offered to volunteer in Nuuksio. They briefed us well beforehand about the possible projects and provided all the tools and guidance on-site in Nuuksio.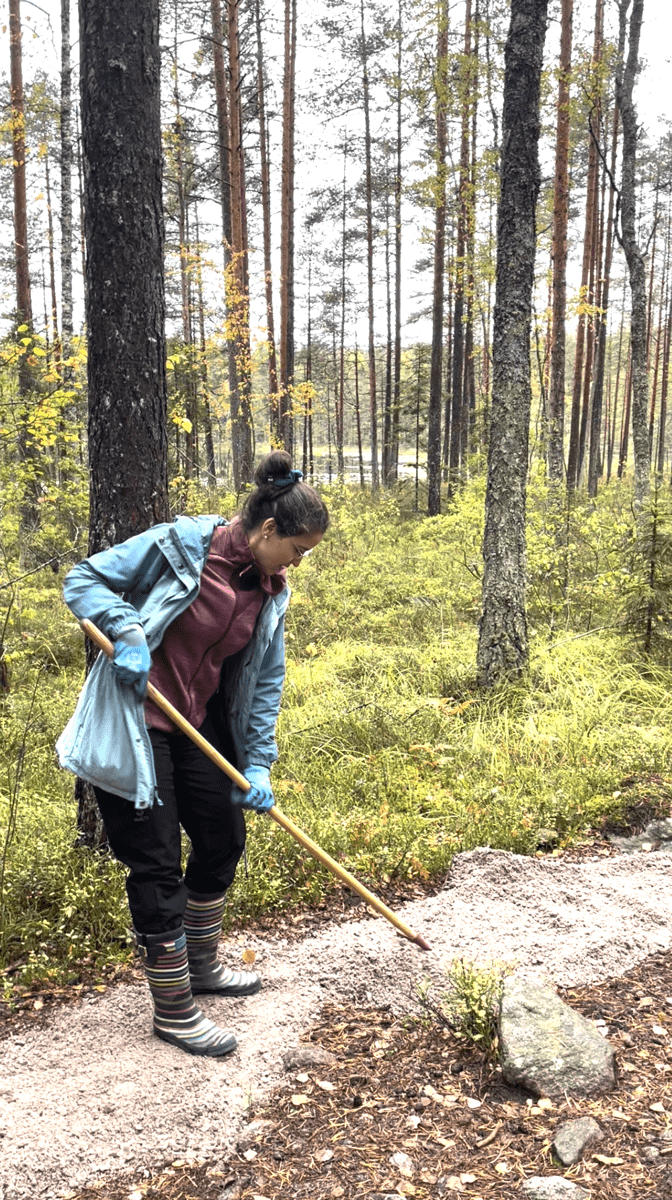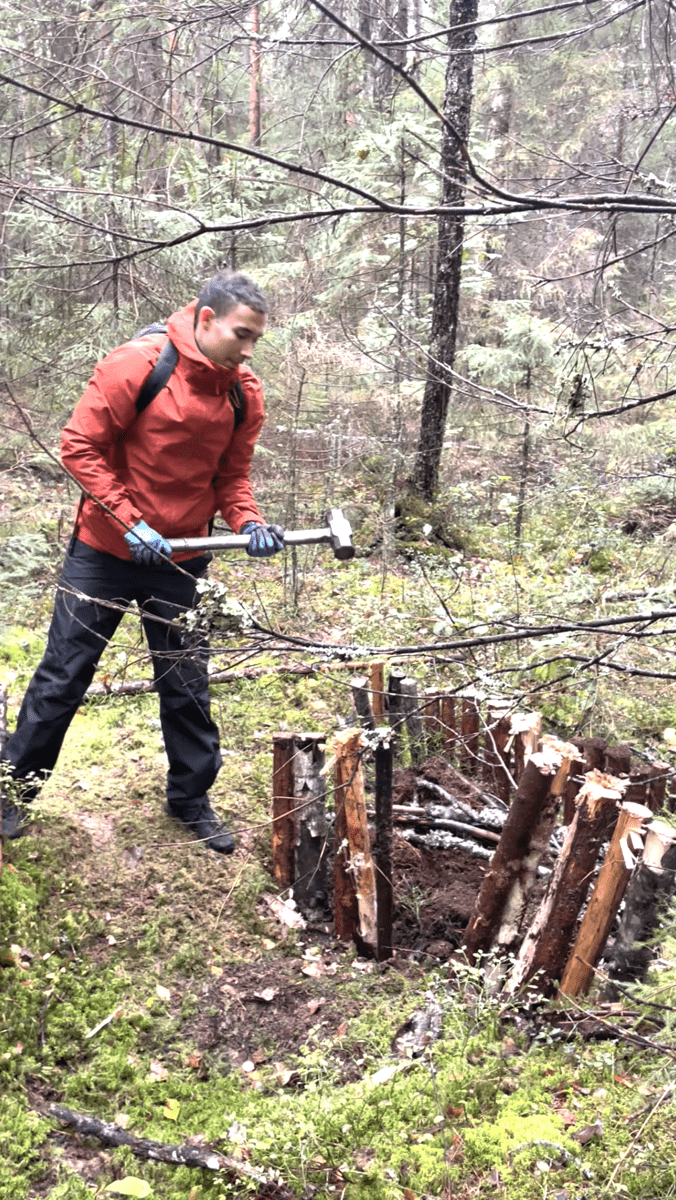 What did the team think?
Our team had a lot of fun and really enjoyed the activity and fresh air. We all deeply care about nature here at ResQ Club, and that seemed like a really unique activity, also very much in line with our values. It was a great way to spend time together in nature and do something we felt was meaningful. We would highly recommend it to other teams/companies as well!