Welcome to ResQ Club
We are super-humbled to hear you are interested in joining us! Working at ResQ Club is about working for a better tomorrow and a healthier world – making an impact. Scroll down to learn more.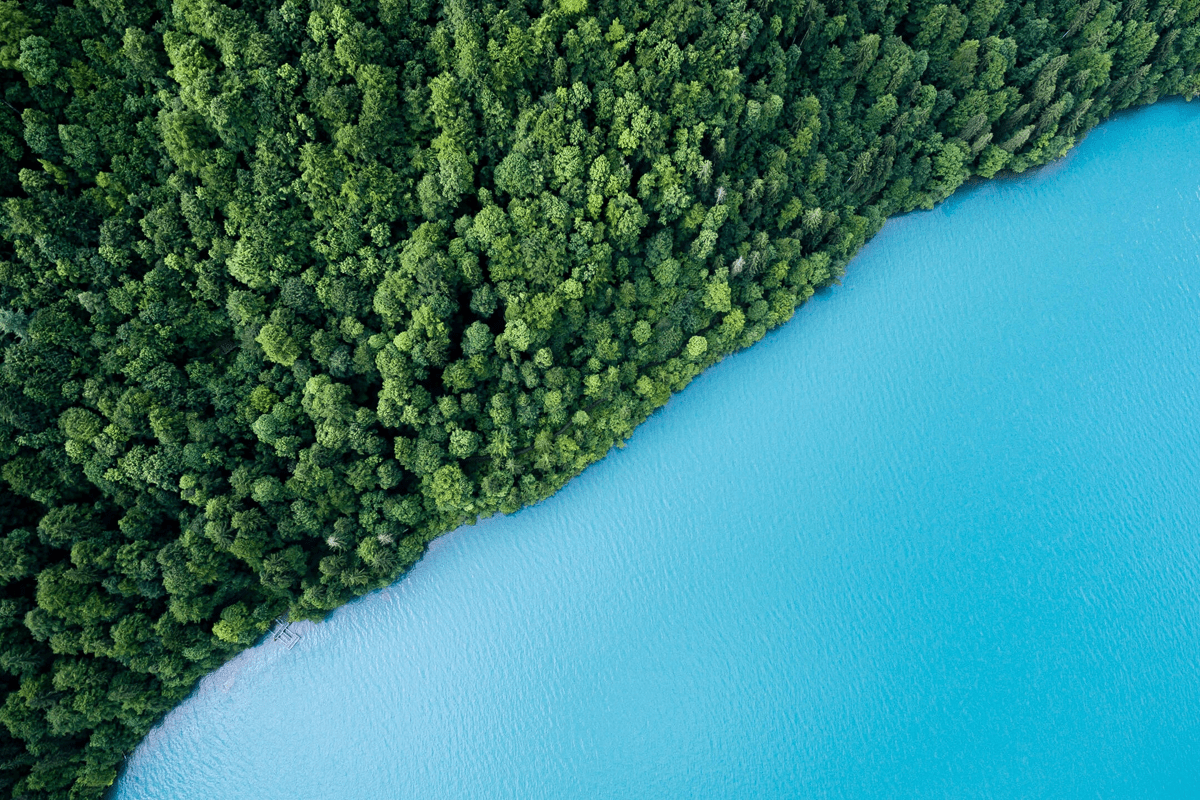 Our mission
Did you know 30-40% of the food produced globally ends up in the trash? Our mission is to reduce food waste to zero – globally.
This is not a small task and it might take some time, but we are fully committed to getting there and 100% sure that it is achievable.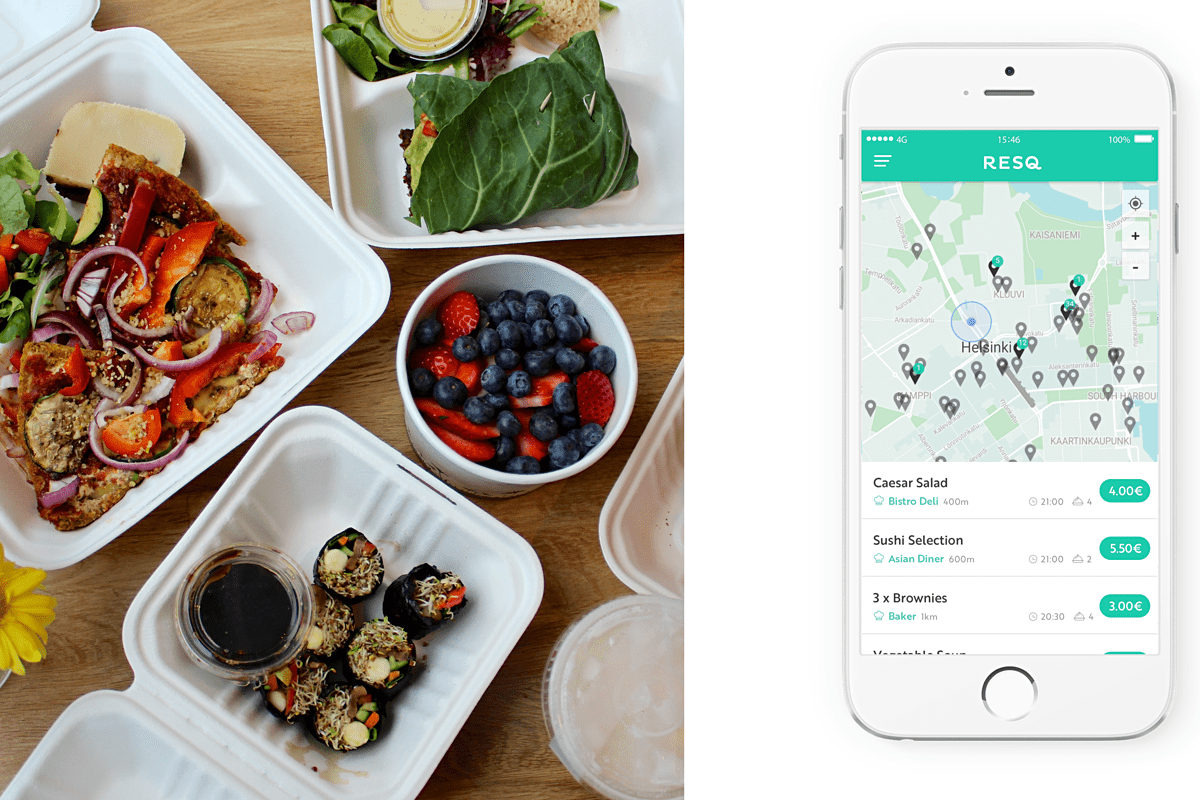 What we do
Sometimes restaurants, cafes and grocery stores end up having more goods than what they are able to sell to their customers. That food would normally go to waste, but that's where we step in.
We provide a marketplace through which our partners can sell their surplus food to consumers that appreciate eating affordable quality food.
Learn more on our website.

Why Join us
People first

We know life is about more than work: we want you to work reasonable hours, be 100% off on holidays and other leaves, and take time with your family & friends. We support your personal and professional development and are constantly working to be better at it. We also want to keep the job fun and have regular get-togethers.


Diversity

Making our workplace a supportive, diverse and empathetic environment is a priority. We we want everyone to feel they belong and can make an impact at ResQ Club. Instead of 100% culture fit, we love to see culture add, as long as you have a passion for a better tomorrow and value freedom & responsibility. Above all, we hire empathetic people.

The way we work

Everyone is different and we want to provide as much flexibility as possible. We encourage you to follow your needs when it comes to working from home, the office, hybrid... We support what suits you and your team best. Some roles might require you to come to the office regularly but that would be a case by case evaluation.
About us
Working for a better tomorrow

Food waste is one of the biggest global challenges contributing to climate change. We're working for a better, greener future and with us, your work has a purpose.

Small team, big impact

We have a small team, and intend to keep it as small as possible, yet on a sustainable level fostering a healthy work-life balance. Your impact on our company will be big.


Great, proven product

No matter your position, your work will revolve around our product in some way. And our product is really good, giving you a good start for success.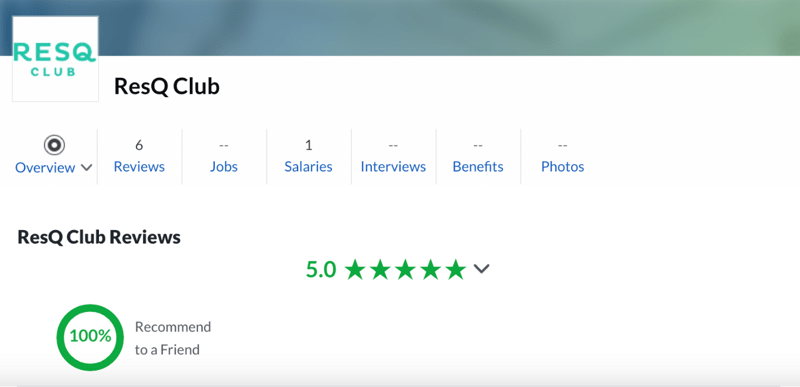 Perks and benefits
Flexible remote policy

Teams know best what is ideal for them, so they decide themselves (all of our teams currently work hybrid). We occasionally might have situations where on-site presence is requested, and obviously seeing your co-workers is always nice.

Paid holiday

Everyone is entitled to paid holiday right from the get-go – and we want to make sure that you actually use your holiday to recharge.

Paid parental leave

There are work things and then there are important things. We offer 3 months of fully paid parental leave, regardless of your gender or how you become a parent.

Flexible public holidays

Not everyone's heritage and beliefs match the public holiday scheme of the country they currently work in, so we're offering our employees the possibility to make "day-off trade" to celebrate what fits their values and culture.

Pick your device

When you join us, we'll make sure you have a say in what device you'd like to work with at ResQ Club.

Support for development

We want to see you progress both professionally and as a person, which is why we have a personal self-development fund for all employees and are constantly looking into ways to improve.
FAQ
We deeply care about the planet and people. Our sustainable mission to reduce food waste is really important to us, that's the reason we exist and everyday we aim at creating a better tomorrow. In terms of company culture, people come first and wellbeing is at the center of everything.

ResQ is a startup that was incorporated in 2015, and is now expanding abroad to bring food waste solutions to more and more people.

The hiring process differs from one team or one role to another, however we aim at being as transparent as possible and always detail the hiring steps in the job description, this way you know exactly what to expect and who you will meet as part of the recruitment process.


We have an internal grid to determine salaries. This grid takes into consideration the range of responsibilities as well as the candidate's experience.


We offer as much flexibility as possible, we have been doing so before the pandemic and will continue after. We have office spaces in various countries but you can also work remotely if you prefer, or choose a mix of both. Depending on your role and team, you might be required to come to the office on a regular basis but that would be a case by case situation.

Our headquarters is located downtown Helsinki (Finland). In markets outside Finland, we currently have memberships in co-working spaces.

We have a dedicated blog article to help you prepare, please head over to the blog to learn more

ResQ is still a fairly small company, we all know each other and communicate a lot. Your work will be meaningful to many, inside and outside of the company. You'll be able to immediately impact your team and work and be part of discussions related to your work.

We like to give people time to really understand the industry (Food and Beverage and Tech), the business and their role. Your onboarding is designed to give you a holistic view of the company and help you understand how things have been done, what are our goals, what each team is working on and how it relates to your role, etc… We have a blog article related to the onboarding at ResQ, feel free to read our blog for more details.
About ResQ Club
ResQ Club is a Finnish company connecting sustainable restaurants, cafes, and grocery stores with consumers that appreciate eating affordable quality food. ResQ partners can drastically reduce their food waste with our proprietary location-based mobile and web service, as it enables consumers to find and rescue surplus food in their proximity.

Every meal purchased via ResQ is one less meal thrown away, helping our urban communities to waste less and be more sustainable.
Already working at ResQ Club?
Let's recruit together and find your next colleague.