A day in the life of a Senior User Researcher at a tech product company
Marium is our Senior User Researcher. In the past, she has worked as a Post-doctoral researcher at Aalto University, from where she also obtained her PhD. Over the last eleven years, she has worked towards bridging gaps between knowledge and practice in the field of environment and sustainability. She is a sustainability researcher, writer, educator and practitioner. As a User researcher, she identifies as a life-long learner, an observer, an explorer. Marium has traveled to and lived in various parts of the world and calls herself a nomad.
What main projects are you working on right now?
I just wrapped up two research projects in our Estonian market. We launched in Estonia last year and we wanted to touch base and find out how ResQ Club is doing on the market, gain insights on how people have liked the product, what their experience of using ResQ has been and where are our possible areas of improvement.
Right now, I am working on developing a bigger consumer research project in Finland and planning a series of very interesting sustainability projects in collaboration with Elsa, our marketing strategist.
What are your responsibilities as a Senior User Researcher?
There was no research function at ResQ Club before I joined. So one of the first things I had to do was to set up the process and define the role and tasks (what it means to have a research function in the company, deciding on the ways of working, what are the responsibilities, defining ethical research practices and procedures...), basically setting the stage for doing sound research. Having said that, my role is still constantly evolving and responding to the many on-going changes in our company environment.
To put it in another way, my job is essentially to identify gaps in our knowledge, ask the right questions and apply the best possible methods to find answers to those questions. In practice, this means developing research projects, doing a mix of qualitative and quantitative research and identifying geographical areas of research. I also do internal research within the company, often through workshops. It's a lot of participatory work that includes active engagement from the teams, this enables co-designing strategies and decision making.
If there is any other research related request that comes my way, then I often will do that too.
What does a typical day look like for you?
It's very difficult to say, it's always changing and it's a dynamic role, it mostly depends what stage of the research I am at:
- Planning Stage: A typical day here might be a brainstorming session, lots of meetings, going through different ideas, talking to different team leads. Figuring out what is the timeline, who to contact, what method will be used, developing different tools (interviews, surveys, observations...)
- Data Collection: Once the goals of the research have been established then I start reaching out to relevant informants. This might mean going to the site to conduct interviews or circulating surveys or doing user-experience pilot studies.
- Data analysis: After the data has been collected then comes the fun part! Full days of reflecting, analyzing and writing.
- Communicating: A major part of the job is to ensure that we are able to apply the research we are doing. The application of research can take the form of making adjustments to the product but it can also take the form of informing decision making and improving our ways of working. To do this effectively, I always share the research findings with the whole company and encourage active discussion. This way we can better approach business decisions in a critical and well-informed manner.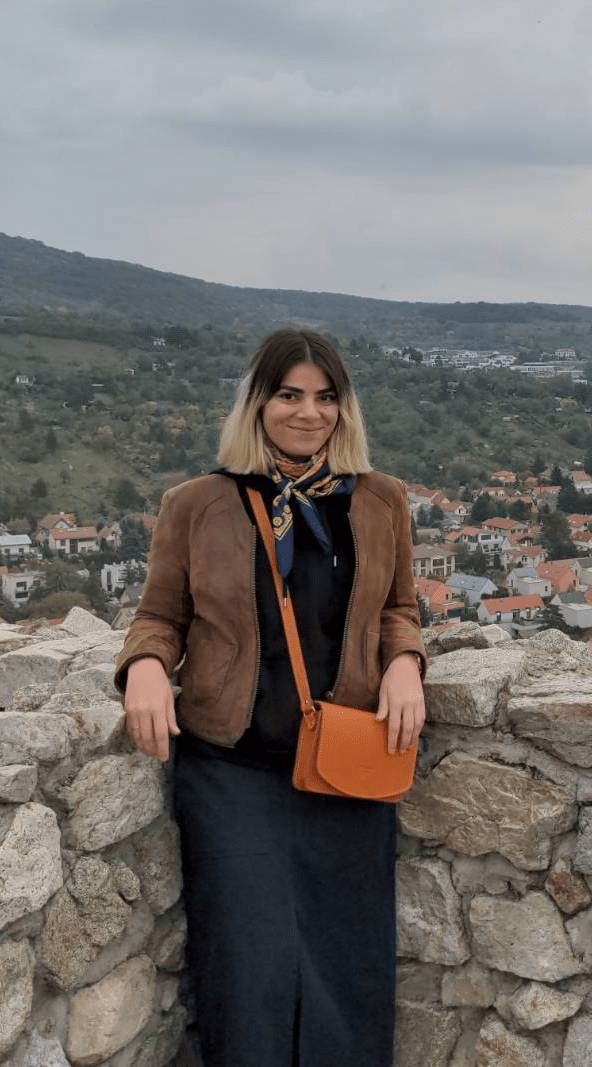 What colleagues/roles/teams do you interact with the most and why?
I've been interacting with our Finnish market, Geographic Expansion, Estonian market and Customer Service teams, depending on the type of research needs and requests. For my latest research it's been Geographic Expansion and Estonian market teams. I work closely with the team needing the most urgent insights/research, right now I am the only researcher so I need to heavily prioritize.
How do the Product and Tech team work together? How is the collaboration?
Our product team has a product owner, a data analyst and a researcher (me). Our product team has a two fold function, a more technical aspect with developing code and working very closely with the tech team, and numerical data analysis function.
My role is when the product is used in society (second function), whether it's used by businesses (partners) or end users (customers). Then I step in and see how it's been used, what are the issues that come up in real life and how that can be improved. I am more focused on the real-life usage of the product, I don't work directly with tech but I inform tech decisions.
What excites you the most about the job?
I love interacting with people, that excites me, but I also love my own time and I think with research you get to have a nice balance. I'm a really curious person but I also find great comfort in being in my own company. My curiosity has led me to figure things out by asking questions and exploring different areas and talking to people, gathering insights. And I love to reflect on those insights, write about them, be in my comfy zone and think. Giving myself time and space is essential for letting all of the gathered insights sink-in. This enables me to make sense of things and then illustrate the picture as representative as one can.
But apart from the practical side, I love problem solving. Sometimes you can't solve it fully. Instead you generate more questions, you think critically and are in constant dialogue with various viewpoints. I like that, being able to access a diverse set of opinions…
Any tips for someone looking for a similar role (regardless of the company)?
Be open to the fact there are always things out of our control, we should not force our agendas (research or otherwise) on others. Many unexpected things will come along the way. Be really open to adjusting and responding to it, as challenging as that might be, it is worth doing. I usually think in terms of questions, that's my way of thinking, that helps me figure things out.
Remain curious
Don't be afraid to ask questions, to question norms, think outside the box (have the courage to question the collective mindset) because that results in creativity. Research is a really creative field. I think you should not be afraid to express yourself in creative and unique ways.
The world of research is a constant learning process, there is no one set way, you have to find your own way, you have to be true to yourself, only then will you be true to the work that you do. Your own authenticity and identity will come through your work. I don't believe in "mistakes", sometimes things go in the direction one has planned, sometimes they don't but both are learning experiences. The key is to listen carefully to those lessons as that will add depth to your work and enrich your knowledge and skills.
One thing that researchers do is they observe, they are comfortable in silence, there is so much to learn in and through moments of silence.
If you are interested in chatting more with Marium, you can contact her here.